YOU WANT GOOD FISHING?..............
">
Lake Pepin Walleye Fishing Report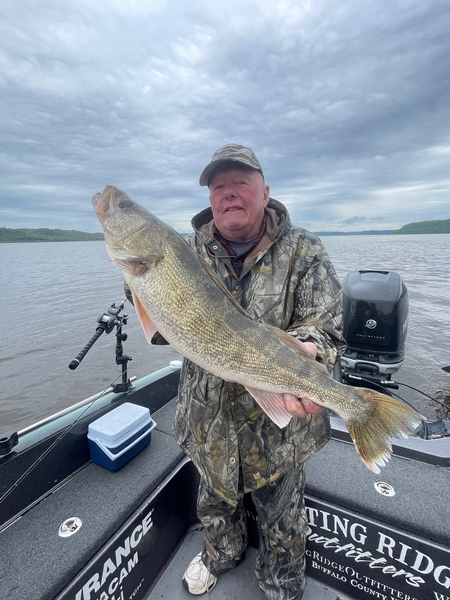 The last few weeks of guide season has been a blast on Pool 4 and Lake Pepin. With the high water people would think things get tougher, but guiding my 33rd year I think I found or at least stumbled on one spot now that might have a fish on it….Lots of presentations have been used from bait, trolling cranks, and pitching cranks/jigs. In river systems there is always current no matter where it is… if you think what does wind do around your home or around your bluffs apply those dynamics to the river and you will see how this are so much a like… When I was younger I compared the wind of the bluffs to water on the river and they are so much a like! Now add my Lowrance graph into the picture and …. Well? …. Look below to our results. I have had lots veteran anglers in my boat and believe me they teach me as much as I learn from them! Just think…. Fishing is only gonna get better….. we do have couple openings left due to cancellations….
Posted in: FISHING