Rutting Ridge Lodging
The lodge is located along the banks of the Mississippi River, right in the heart of Buffalo County. Our 3-bedroom 9 bed lodge is rich in scenery, and recreational opportunities. Whether you enjoy shopping, boating, fishing, hunting, bird watching, hiking or biking, you're sure to find it here. It's a great place to relax and get away from the hustle and bustle of the big city.
If you are into fishing, the Mississippi River is a great place to catch all kinds of fish from walleye, bass, northern pike, pan fish and the list goes on.
The Barn Lodge was built in 2015. The barn lodge has two bedrooms with up to 8 beds to accommodate large groups. With two bathrooms/showers and Mini-kitchen, you will find the same luxuries of home, but in a outdoor paradise. Check it out for your next visit to Buffalo County Wisconsin!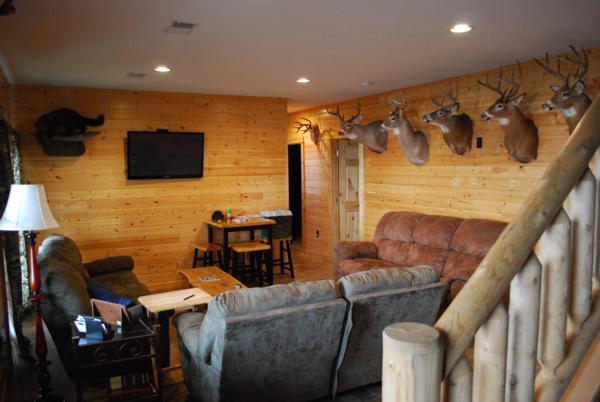 While you Stay at Rutting Ridge
Wireless Internet
Big Screen TV
12' x 72' Deck
Kitchenette
Off Street Parking
Electrical Hook ups.
Hunting and Guiding Services availability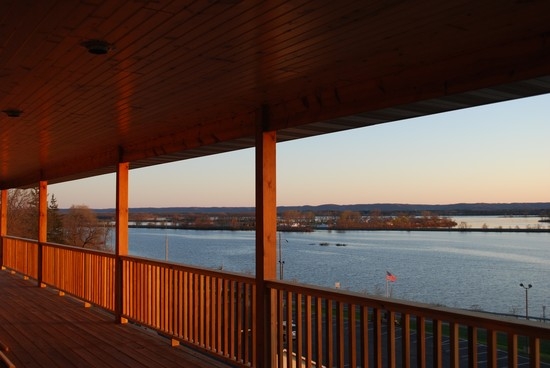 RIVER GUIDING SERVICES
Captain Jarrad Fluekiger, a third generation guide, is one of the most well known guides along the Mississippi River and Lake Pepin. Along with his guiding, he is a professional walleye fisherman that has fished at many professional levels, such as the FLW, Masters Walleye Circuit, and AIM.His biggest accomplishment is finishing 1st in the AIM Saginaw Bay, Michigan walleye tournament, 4th in the FLW Championship in Moline, IL. He has been ranked as high as 7th in the Nation. Captain Jarrad specializes in wing dam fishing, three-way trolling and suspended trolling.

BUFFALO COUNTY WHITETAIL HUNTING AVAILABILITY
When Captain Jarrad is not chasing those elusive whitetails (walleyes) of the Mississippi River he is chasing the whitetails of Buffalo County, WI as a well known Buffalo County Outfitter. Buffalo County is famous for being the #1 County in the U.S. for record book whitetails.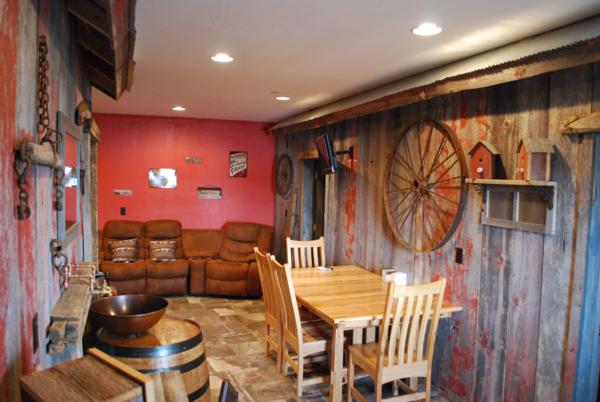 Rutting Ridge Lodging Rates
Check Out Time 10:00 a.m.
Check In Time 2:00 p.m.

1 or 2 People
$125 per night
$750 per week
3 People
$135 per night
$750 per week
4 People
$145 per night
$810 per week
5 People
$155 per night
$870 per week
6 People
$165 per night
$990 per week
Hillcrest Motel and Lodging is a smoke-free facility, there are no exceptions.
Lodging Details
Hunting openers require a 3 night minimum stay for Deer and Duck season openers.
A valid credit card (Visa or MasterCard) is required at the time of reservation. You card will not be charged until your scheduled reservation. At that time you can charge the card on file, use a different card or pay by check or cash. If you fail to show for your reservation or any damage is done to the cabins or property the card on file will be charged accordingly.
Cancellation Policy is 14 days for lodges. 48 hours for motel rooms.
If cancellations occurs within 48 hours of date booked full price will be charged for cancellation.
No refund for early departure.
Due to allergic reactions by other guests, we regret no pets allowed.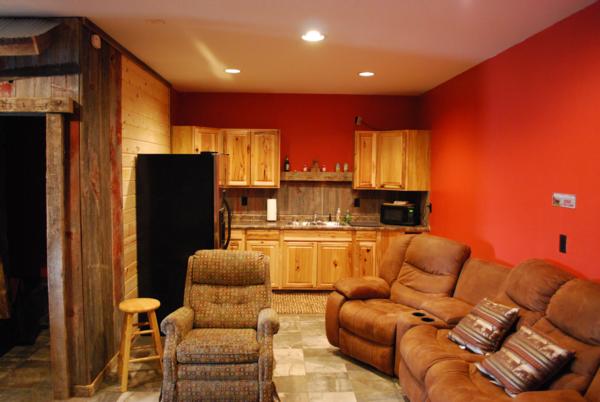 Client Testimonials & Fishing Reports
Read what our clients have to say about Rutting Ridge Outfitters and their experiences. Or stay tuned to our field and fishing reports to see what the action is and possibly learn a thing or two about with tips from our pro-staff.
Rutting Ridge Lodging Gallery